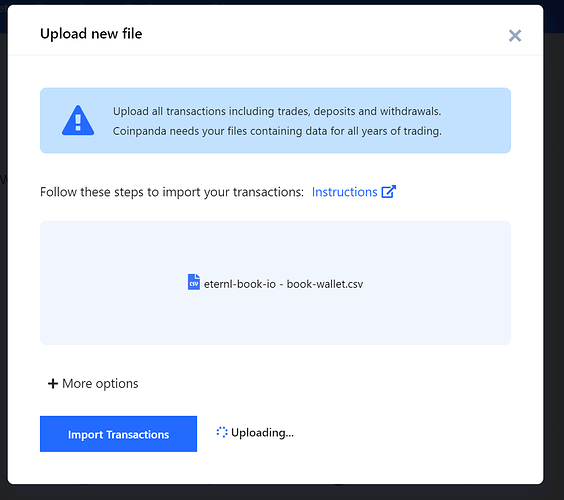 When importing a CSV file, the data appears to import when I confirm by loading another CoinPanda window; however, the first import screen will continue spooling and fail to reach completion.
While this may seem like a superficial bug, there are also issues with the values that it imports which lead me to believe there is an issue with the import itself. In the second image you can see how it imports ADA values as USD despite the fact that the currency type and amount is provided in the CSV file as guided by the CoinPanda template.
Note: I've used the CoinPanda example CSV as the framework for the import and included all tx hashes.