Hello!
Nearly every one of my wallets and/or exchanges that I have linked via API have errors such as this lately. What does the error mean? I've noticed that none of my transactions, from any wallet or exchange, show up in my transaction log of anything I've done in the last two weeks. Is there a wide-scale internal issue?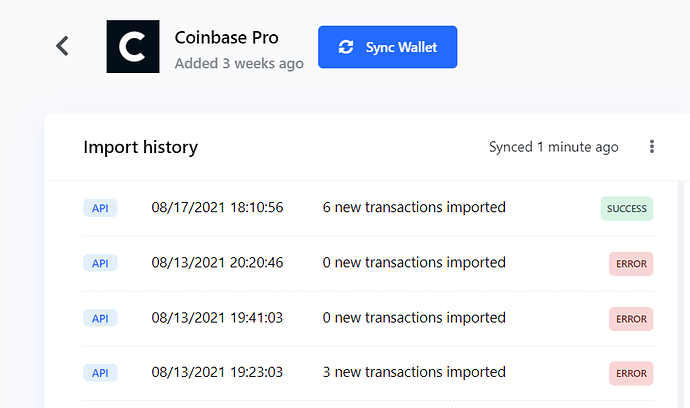 In the example image, the last transactions imported were from 8/17. However I know I made several transactions since then, the most recent within the last 24hours.
This is one of several issues I have open right now. Any feedback would be appreciated!
Dan